For all you afficionados of our brewed beverages, the Cardigan Bar has commissioned a local bar fly to review our offerings of amber ale.  Despite the enormous cost to the bar (one free beer a week and their drunken presence) our very own Beer Bogan will give you their tongue in cheek and potentially amusing take on our existing and new brews.  Let the mayhem begin!! 
Adam and Perrie 
___________ 
The Beer Bogan Blog  
(Your beer expert with "the fresh fruity palate and an elegant floral nose") 
Aaahhh, the things I have to do for a free beer! My main problem with writing a weekly beer blog will be to find one day a week when I'm sober enough to see the keyboard.  However, it beats having to pay for beer…   
So, let's start with a Stout that was available on the rotational tap this week, the delectable –  
'Sea Legs' Milk Stout – ABV 6.5%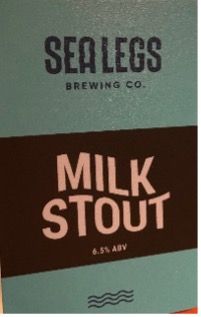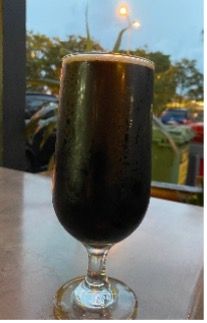 I was quite excited to review this beer because of the lip-smacking noises I had heard from all around me who were also appreciating its dark beauty.  I eventually had to have two of them to get a full appreciation of this offering, mainly because I spilled the first one (mostly down my throat) and had to get another. 
The Milk Stout's dark sooty colour hints at things to come, and the beer lived up to its promise with the first sip through its creamy head.  It is smooth with a gentle smoky taste and has slight chocolate and coffee tones.  It is also fairly light on the palate for a medium-high alcohol beer at 6.5%.  With a potential impending Guinness shortage owing to Covid related shipping issues, perhaps a locally brewed stout is the order of the day. Watch out for this one as it didn't disappoint.  
The Verdict:  
Described by one of my local bar flies as "reet good and it 'ull put hair on your chest", this Cardigan Bar tap seasonal is eminently drinkable and a session beer for the reasonably practiced non-driver.  Enjoy!! 
Rating:      4/5 ducks  




Yours in the swill, 
The Beer Bogan